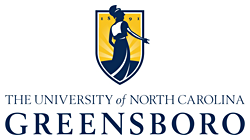 Particpate in a CMT survey. See the letter belwo from graduate student Elizbeth Francisco. This story was posted on the
Hereditary Neuropathy Foundation
site and is re-printed here with their permission.
My name is Elizabeth Francisco and I am a graduate student from the Genetic Counseling program at the University of North Carolina Greensboro. I am inviting you to participate in a research study. The goal of my study is to learn more about the experiences of people with Charcot-Marie-Tooth (CMT) with genetic counseling and genetic testing. Adults with CMT and parents or legal guardians of someone of any age who has a diagnosis of CMT are eligible to participate
If you decide to participate in this study, you will be asked to complete a brief anonymous online survey. The survey will take about 10-15 minutes to complete. You do NOT have to know what genetic counseling is to participate, as we are interested in hearing from all members of the Charcot-Marie-Tooth community. Your participation in this study is completely voluntary and you can stop at any time by closing the survey.
We hope this research will help us to better understand what people with CMT think about genetic counseling and genetic testing, and to learn more about their experiences in receiving genetic services. This information can be helpful in improving these services for patients in the future.
If you have any questions or would like more information about this study, please contact me or my faculty advisor, Nancy Callanan using the contact information provided below.
If you would like to participate please click on the link below to view the consent form and proceed to the survey.
https://uncg.qualtrics.com/SE/?SID=SV_8oFjoYiUKaQjJrf
Thank you for considering participating in this research study.
Sincerely,
Elizabeth Francisco
Genetic Counseling Student
MS Genetic Counseling Program
University of North Carolina at Greensboro
eidecker@uncg.edu
Nancy Callanan, MS, CGC.
Program Director and Clinical Professor
MS Genetic Counseling Program
University of North Carolina at Greensboro
npcallan@uncg.edu
(336) 256-0175
***********************
Chris Wodke at Duathlon National Championship, Oro Valley 2013
Chris Wodke
Founder & Manager Team CMT
www.run4cmt.com
Chris is a triathlete and long distance runner. She is a three time participant of the Boston Marathon. In 2012 she finished 2nd at Boston in the Mobility Impaired Division. She was on the course in 2013 when the bombs exploded.
She has appeared three times at the Paratriathlon National Triathlon Sprint Championship. She was the 2012 and 2014 National Champion Paratriathlon Open Division Champion.
In 2014 she was the PC Open Champion at the Duathlon National Championship. She has qualified to represent Team
USA
at the Aquathon ITU World Championship in
Chicago
in 2015.
In 2014 she represented the
U.S.
as a paratriathlete at the Pan-American Triathlon Championship in
Dallas, Texas
.
She travels around the country raising awareness of CMT.
She is the author of the book, "Running for My Life" that details her experience as a CMT affected athlete.
Team CMT is a group of athletes and supporters working to raise awareness and to find a cure for CMT. We have 159 members in 30 states. We also have members in
Australia
,
Scotland
,
Canada
,
Vietnam
,
Turkey
,
Finland
and
Iran
. If you wish to join us visit our web site;
www.run4cmt.com
or
www.hnf-cure.org
CMT or Charcot-Marie-Tooth is the most commonly inherited peripheral neuropathy. It affects over 155,000 Americans (as many as MS). It is a disease of the nerves that control the muscles. It is slowly progressive, causing loss of normal function and or sensation in the lower legs/feet and arms/hands.
Symptoms include; muscle wasting in the lower legs and feet leading to foot drop, poor balance and gait problems Atrophy in the hands causes difficulty with manual dexterity.
Structural foot deformities such as high arches and hammer toes are common.
Poor tolerance for cool or cold temperatures and many people have chronically cold hands and feet.
Additional symptoms may include fatigue, sleep apnea, breathing difficulties and hearing loss.
Additional Link
Keywords: Running, Running and CMT, triathlon, triathlon and CMT, athlete and CMT, cycling and CMT, paratriathlon, challenged athlete, Team CMT, Running for My Life-Winning for CMT. Hereditary Neuropathy, Charcot-Marie-Tooth.
CMT and running, CMT and triathlon, CMT and athlete, Charcot-Marie-Tooth and running, Charcot-Marie-Tooth and triathlon, Team USA and Team CMT, Running for my life-Winning for CMT, CMT athlete, athlete and CMT, triathlete and CMT, Boston Marathon Bombing